Today I presented my Women in Art final project. And having already taken the final exam, I am now officially done with that class. I have never felt better in my life.
Alright that last part was a lie. But I am really excited to be done with it. Smiles.
I cannot wait for break. Only 3 finals and 2 essays to go. Fun.
I'm going to make this post really short, just wanted to celebrate my doneness with you all.
<3
As promised, here are a few things from my Christmas List, nothing too outrageous.. Enjoy.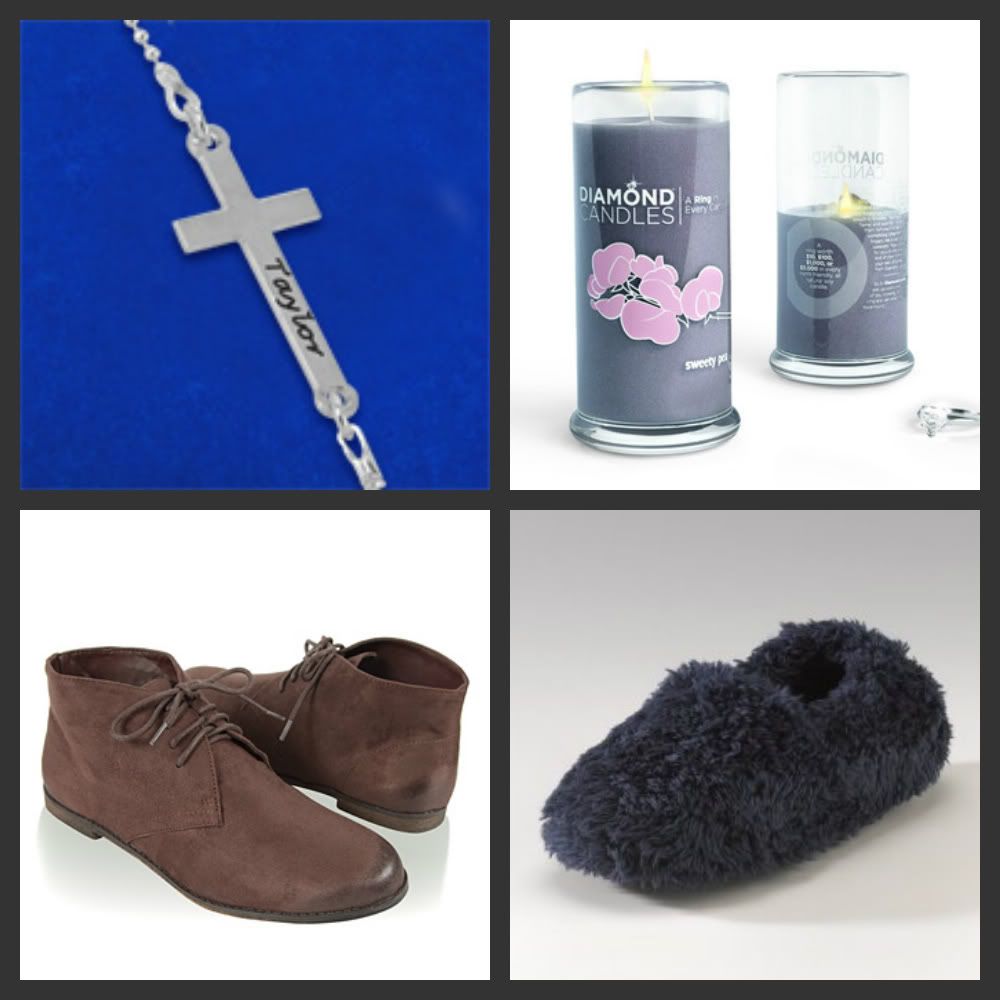 I love this necklace. It is really simple, but I think it can go with everything, and I think it is really nice.
I have been dying to get one of these candles. Hopefully I finally get one. It comes with a candle and a ring! And I love rings, and I love candles. 2 in one presents are the best. Smile.
These boots are so cute. I have been wanting a pair of casual oxfordy boots for a couple years now, actually since I bought my bester a pair of ankle boots a couple years ago for Christmas.

<3

These are super affordable which is always a plus too!
4. Fluffy Slippers - Any color - Size 9 or L
My fluffy slippers are old, but I love them. I need a replacement, and I will literally take any fluffy slippers. I don't care about brands or whatever. Smiles.
Well these are a few of my wishes, very simple and easy... hopefully!

<3
Song of the Moment: Winter Song - Sara Bareilles & Ingrid Michaelson